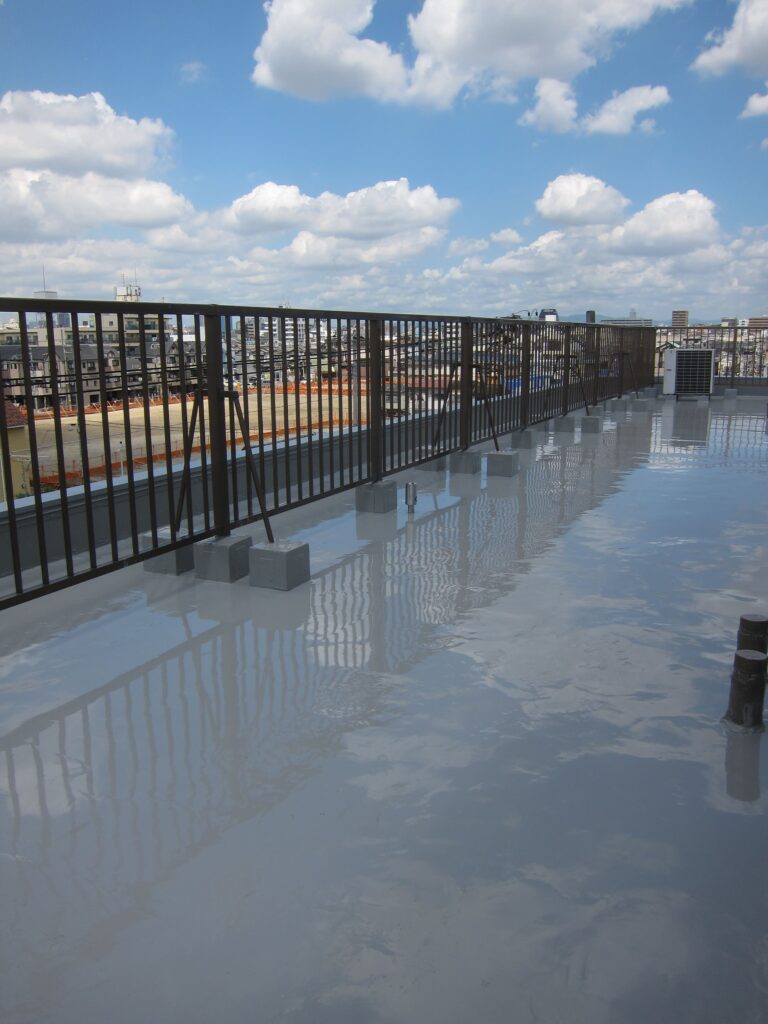 Repair work for rain leakage at Warehouse No. 1.
After a month of work under the scorching sun, the work was finally completed.
The finish is so glossy and beautiful that it reflects the sky.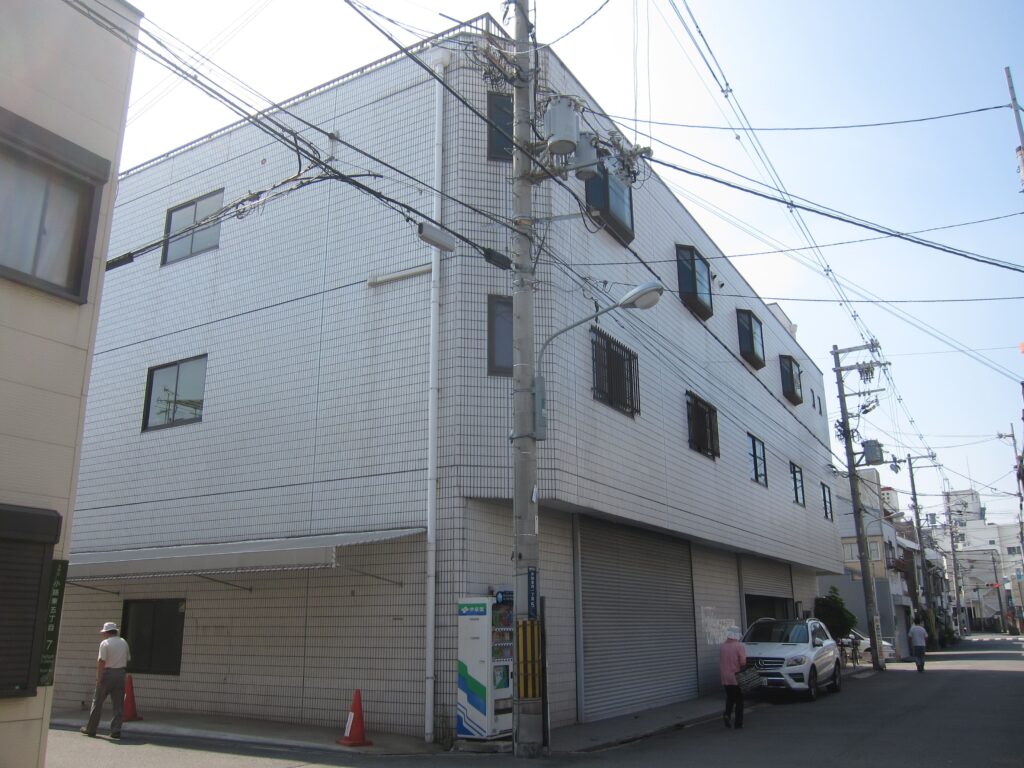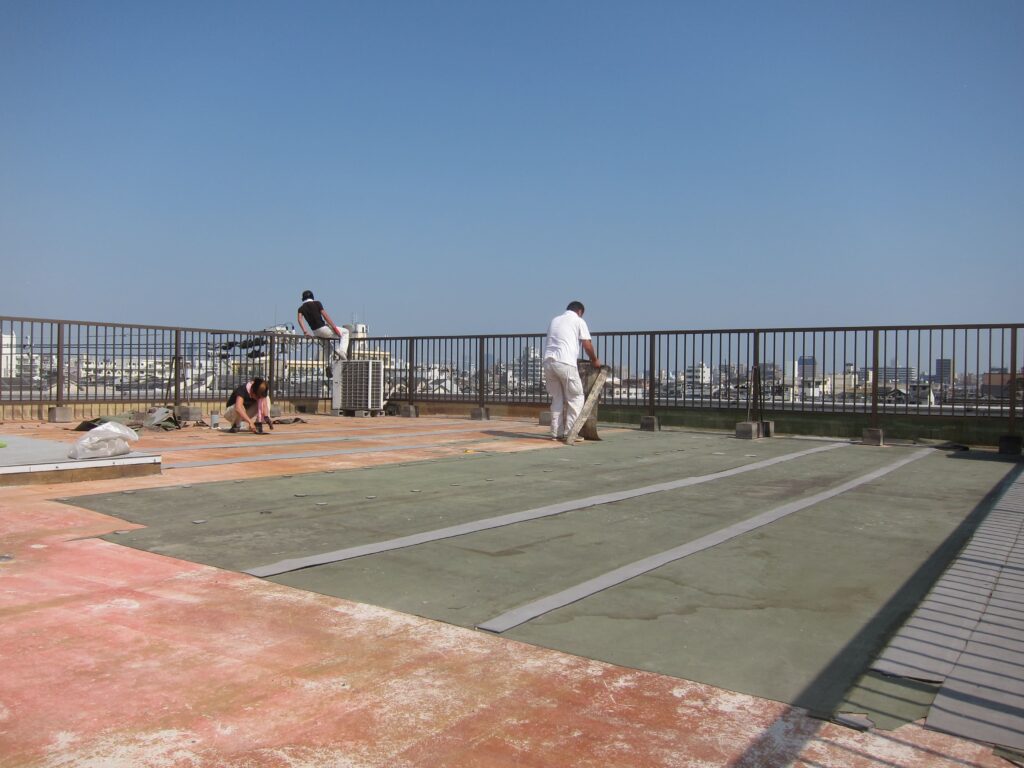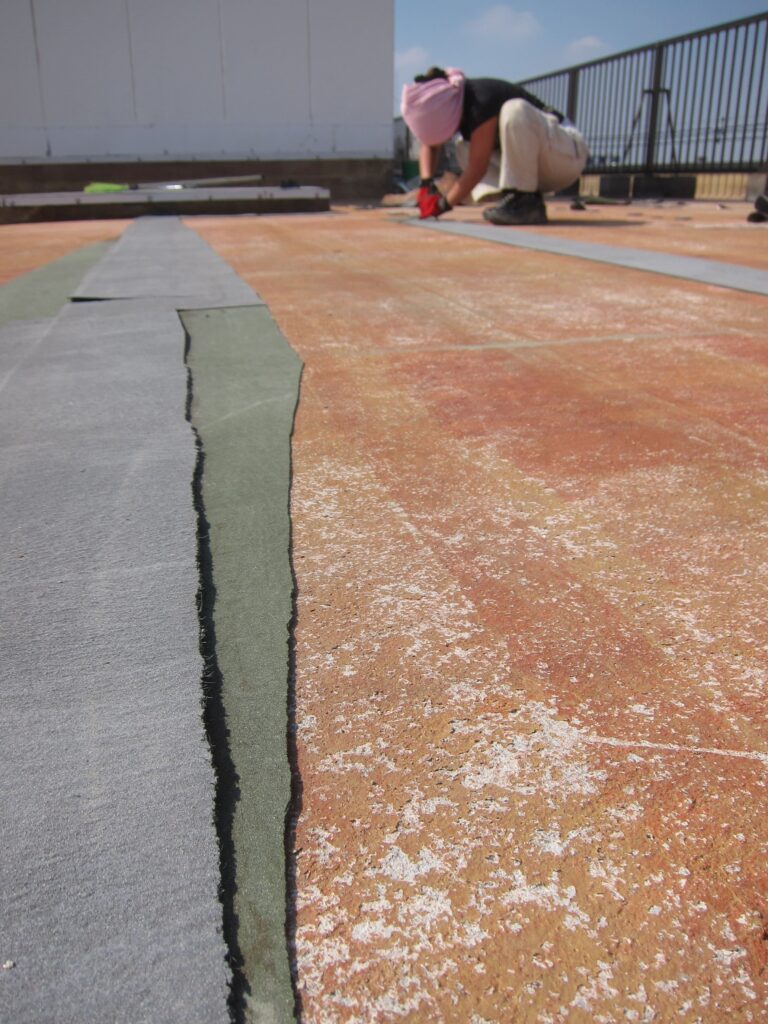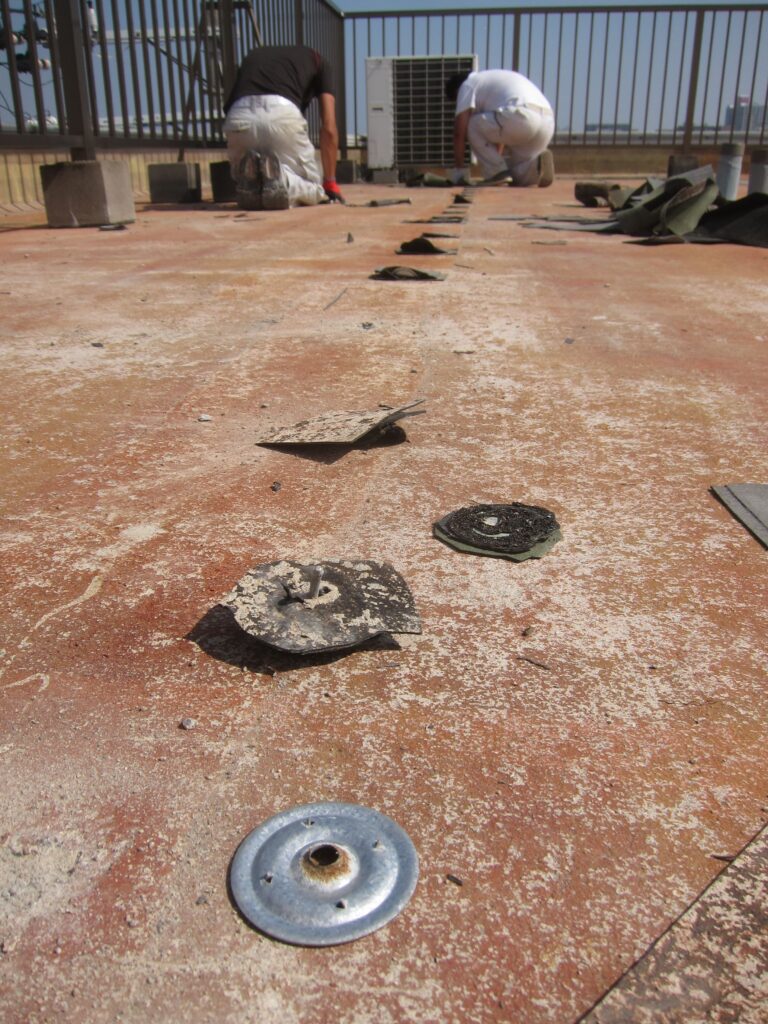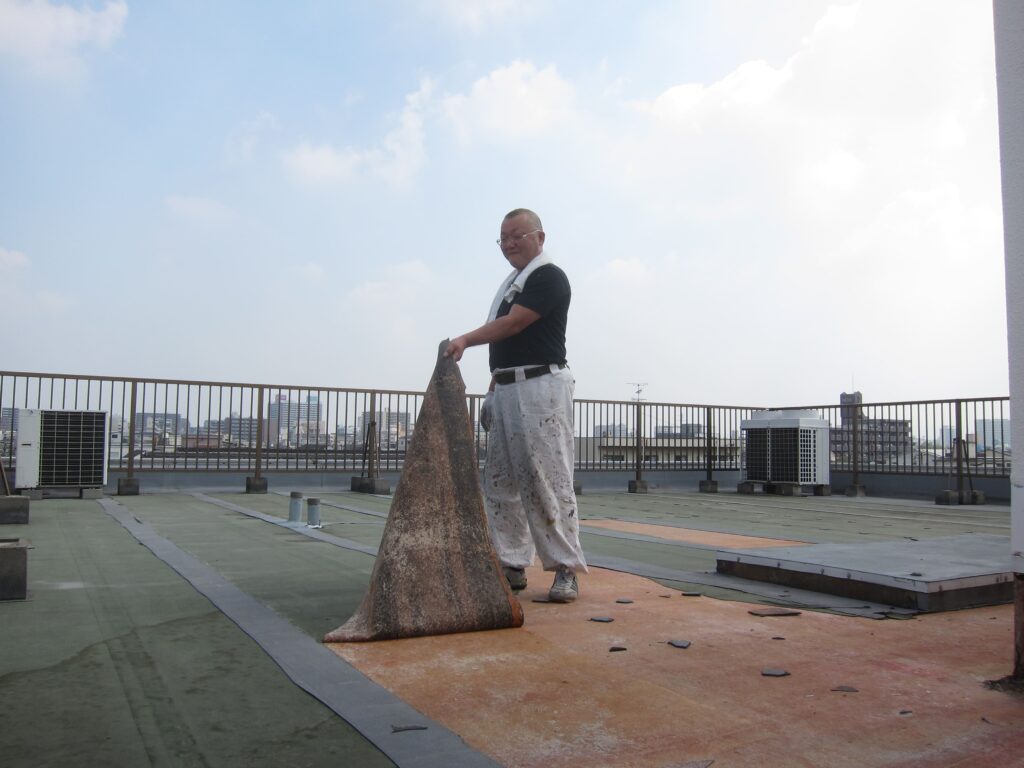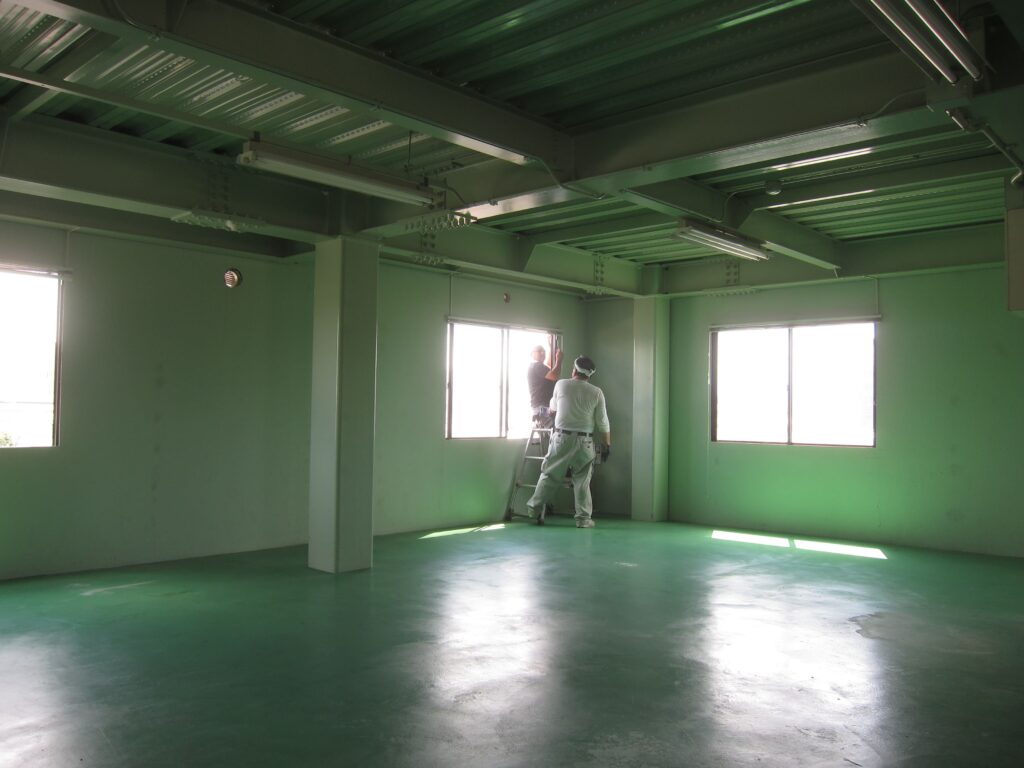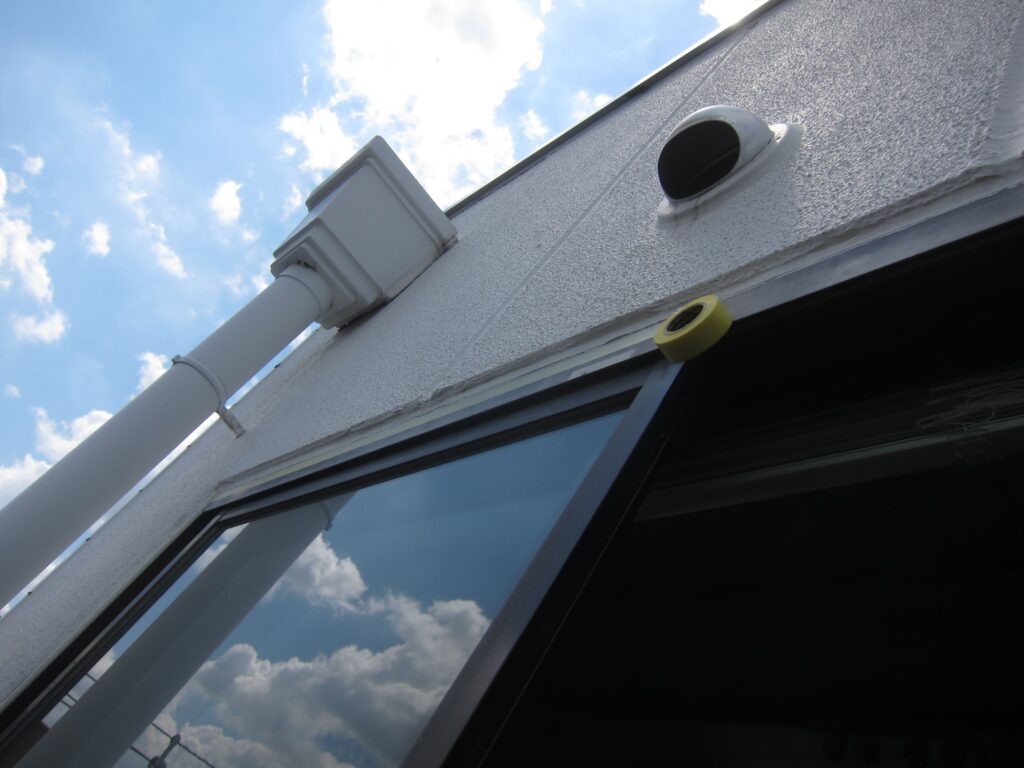 All the cracks around the drains are also sealed, and the waterproof coating is completed.