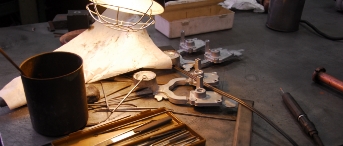 Merit 1
Do you have any worries about molds? I am available for consultation.
Do you have any of these problems with molds? Please let us know your story and situation.
No blueprints or data.
I don't know what kind of manufacturing method (construction method) is the best choice.
The supply of products is unstable, and we would like to consider a new customer.
We consulted with other companies, but could not come to an agreement in terms of quality and cost.
Merit 2
Maintenance is OK even for products made by other companies! If the actual product is available, it can be reproduced and modified without drawing.
We also provide maintenance services for molds manufactured by other companies. Also, don't worry if you don't have product drawings or mold drawings.
It is possible to make a mold if you have the actual item. We 3D scan the product, create a 3D model of the product, and modify the mold based on it.
Merit 3
Wisdom for total cost reduction gained from numerous achievements
As the number of achievements is large, the range of support is wide, so it is possible to support all kinds of products.
We have the experience and knowledge to achieve total cost reductions for each product, so please let us know what you can do.
One-stop arrangement possible
Cutting products/prototypes
sand casting products
die casting products
plastic products
Merit 4
Peace of mind with long-life mold design
In addition to preventing production stoppages due to mold structure due to frequent breakage, we also improve yields and design molds that are easy to cast and have a long life, in order to reduce costs.
Merit 5
High-quality mold manufacturing that can be achieved in a short period of time
The mold factory has a design room in the manufacturing process.
From the initial stage of design through the manufacturing process to the final stage, we aim to shorten the lead time and manufacture high-quality molds in a short period of time by having thorough discussions between the designer and each manufacturing staff. It has come true.
Merit 6
Proposing the best method to always cast the best product
The primary mission in mold manufacturing is to maintain stable casting over the long term.
The quality of the mold is greatly influenced by the hot water circulation plan.
By accurately predicting the flow of molten metal and the solidification state during casting, we propose the optimal method for always casting the best product with a low product defect rate.
Equipment list
Owned equipment
Maker
model
Number
Machining
Makino
V56i
1
OKK
MCV560
1
OKK
GR400
1
wire electric
discharge machine
Sodick
AQ327L
1
Die-sinker
EDM
Sodick
AG75L
1
General purpose
milling cutter
Makino
AE85
1
YAMASAKI
YZ-320NCR
1
Polishing machine
HITACHI
GHL-B506NS
1
Radial drilling
machine
OGAWA
HOR-1600
1
Kira Iron Works
KU-40
1