A new restaurant serving tapas and wine made with vegetables from Minami Awaji has opened in Nakanoshima.
The location from the terrace in the back is perfect for a relaxing time.
The restaurant will be open only for a limited period of five years. Please come and take a break at dusk.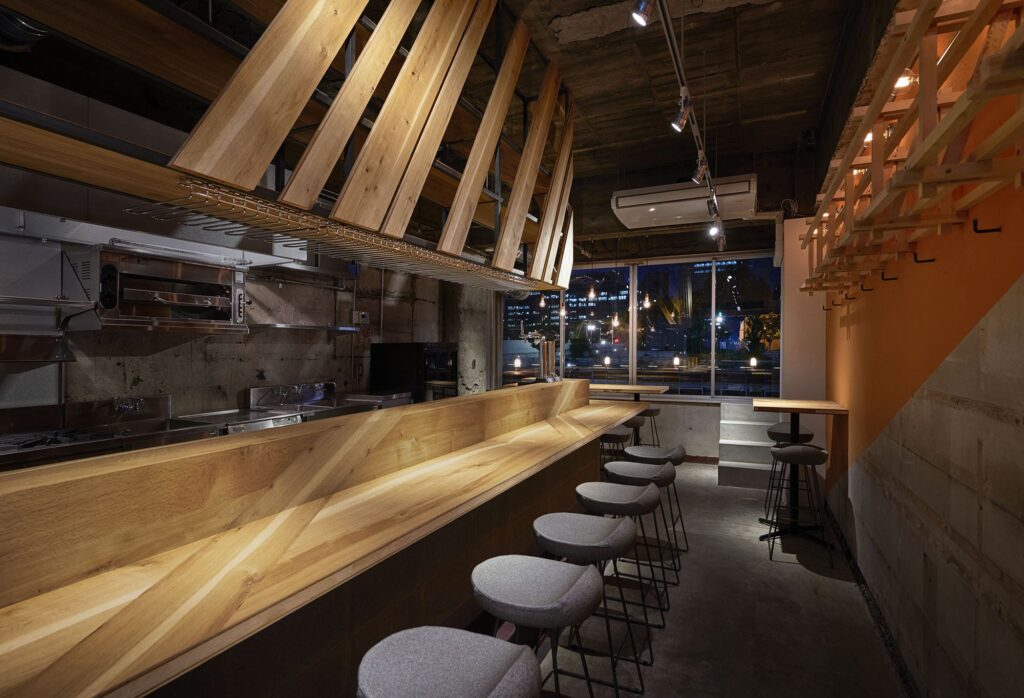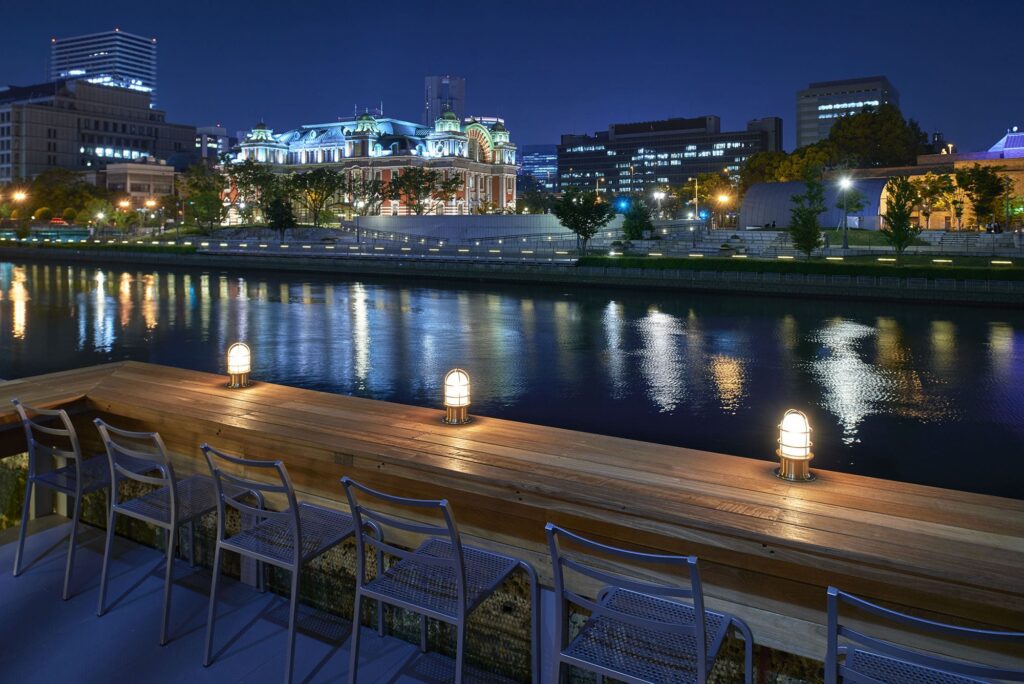 oryza nakanosima spinning
Lighting design: NEW LIGHT POTTERY / Hiroyuki Nagatomi, Chitoshi Nara
design: Naoya Matsumoto Design http://naoyamatsumoto.com/works.php
photo: takeshi asano
Fixture: neel standard/ SSAS-0010-01-N ( cast fabric specification)