Die-Casting Mold is a manufacturing method of dies for making industrial parts.
Casting (processing) with aluminum die-cast material, it is light, strong, and inexpensive.
In the past, sturdy steel was the mainstream material, but nowadays, most of them are made by die casting.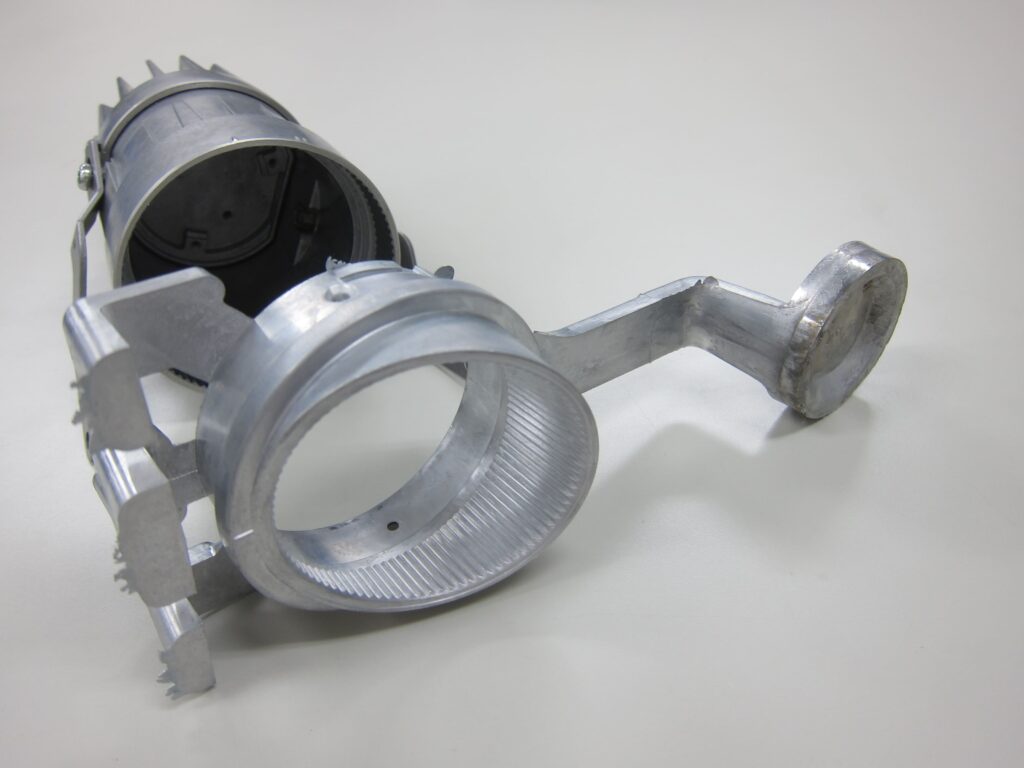 Familiar examples include cars, bicycles, vehicles, and heat sinks.
It is quite useful for metal parts for weak electric appliances (home appliances), personal computers, medical care, barber lighting, construction, etc.
In fact, they are used everywhere in our daily lives.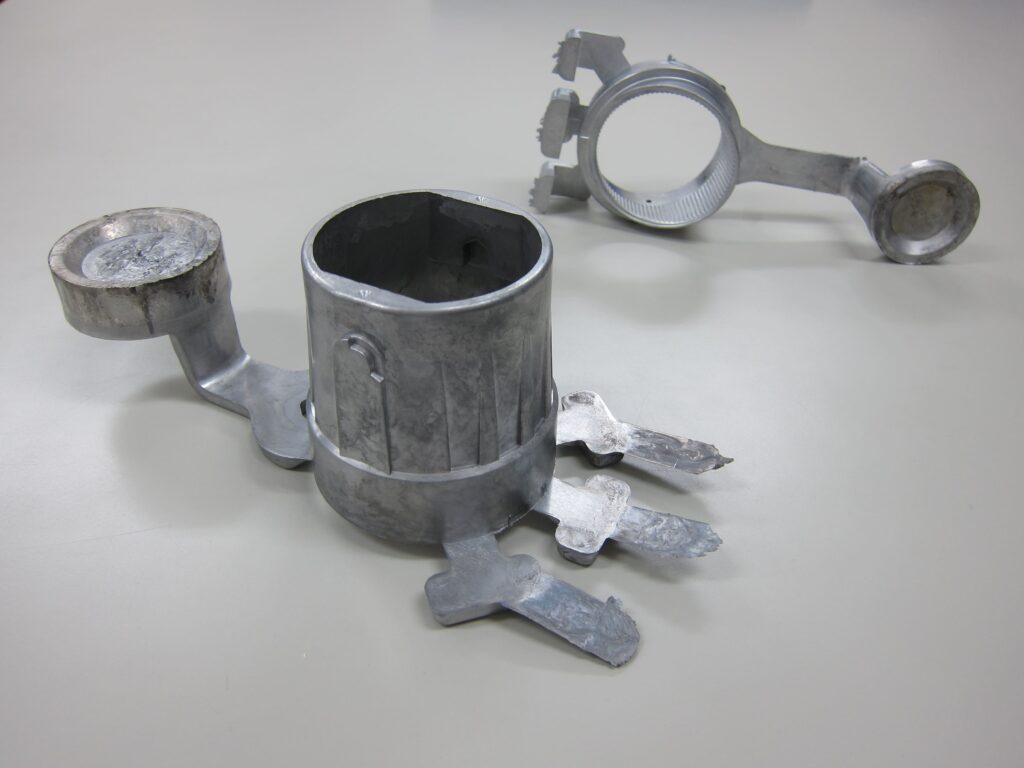 As the aluminum flows through the mold to be made, a spout like the one on the left of the photo and three spouts on the right remain, which are removed at the end to prepare the surface.

All of our past experience is integrated into our products, including the following:
・How to make sure the parts are free of nests and have a clean surface
・Reduce post-processing costs by achieving high quality at the dough stage
・How to accurately flow hot water, vent gas, and maintain the mold's surface temperature


We apply the design skills we have experienced in other industries to lighting as well.