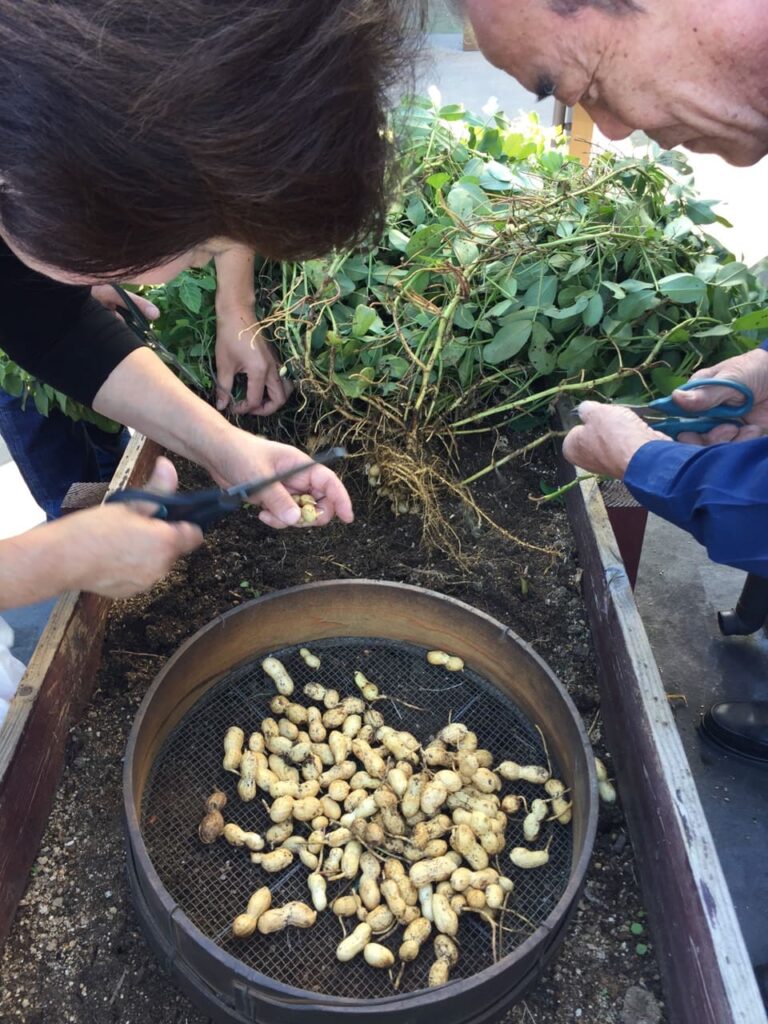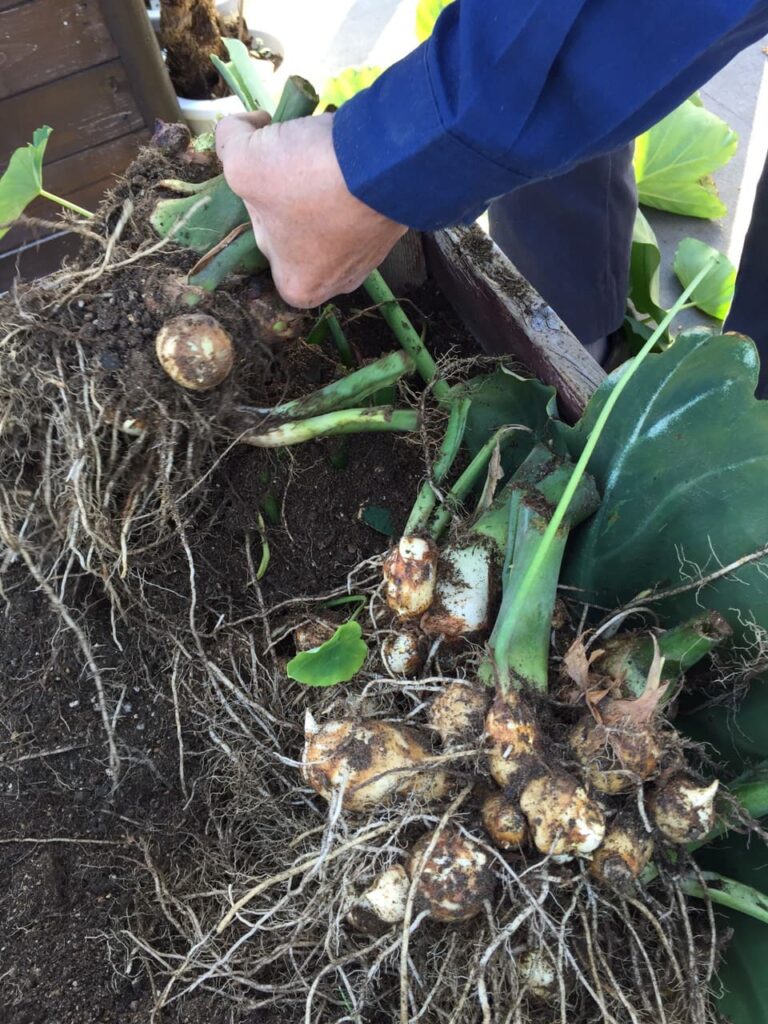 Autumn in Japan is also the season of harvest.
Autumn has also come to the vegetable garden on the roof of the head office. This time, we harvested peanuts and taro.
At our company, we enjoy harvesting these seasonal crops together with our staff.
We grow, harvest, cook, and enjoy them together. And then we eat them together.
The joy of growing and the joy of tasting are enjoyed together. The same goes for making things.