Customize your own combination of modules, auxiliary cones, and trim.
Custom Slim Light "Stick series
<Scheduled for release in September 2019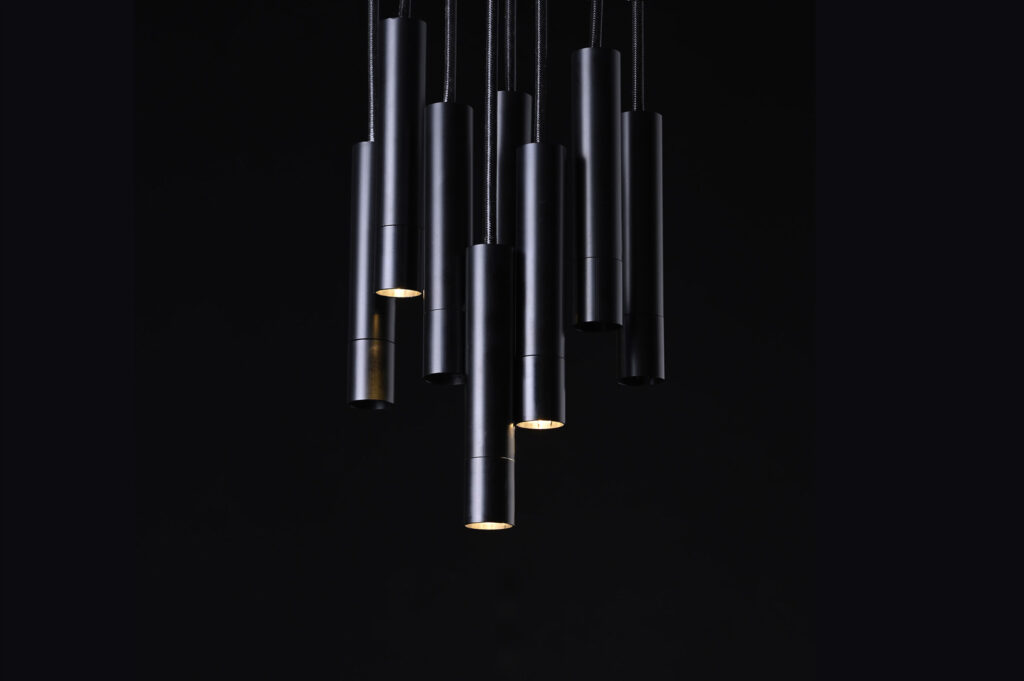 The "Stick series" can be customized freely with two types of parts: a 22-millimeter-diameter "main body module (LED light)," two types of "auxiliary cones" (mirror-finished or matte black), and "trim (round)," which can be combined in various ways according to space design. The square trims, in particular, can be connected in a straight line with 3, 5, 10, etc., or the trims can be configured in an S-shape or other R-shape, offering unlimited possibilities for space lighting. By creating light fixtures of different lengths, they can also be used as pendant-type design lighting.
Click here for detailed product information.
For inquiries or orders regarding the "Stick series," please use this inquiry form or call us.
Planning and Sales, NEEL Division, Morimitsu SCM Corporation
TEL.06-4306-4222 FAX.06-6729-0660
Business hours 8:30-17:30 (Closed on Sundays and our designated days)