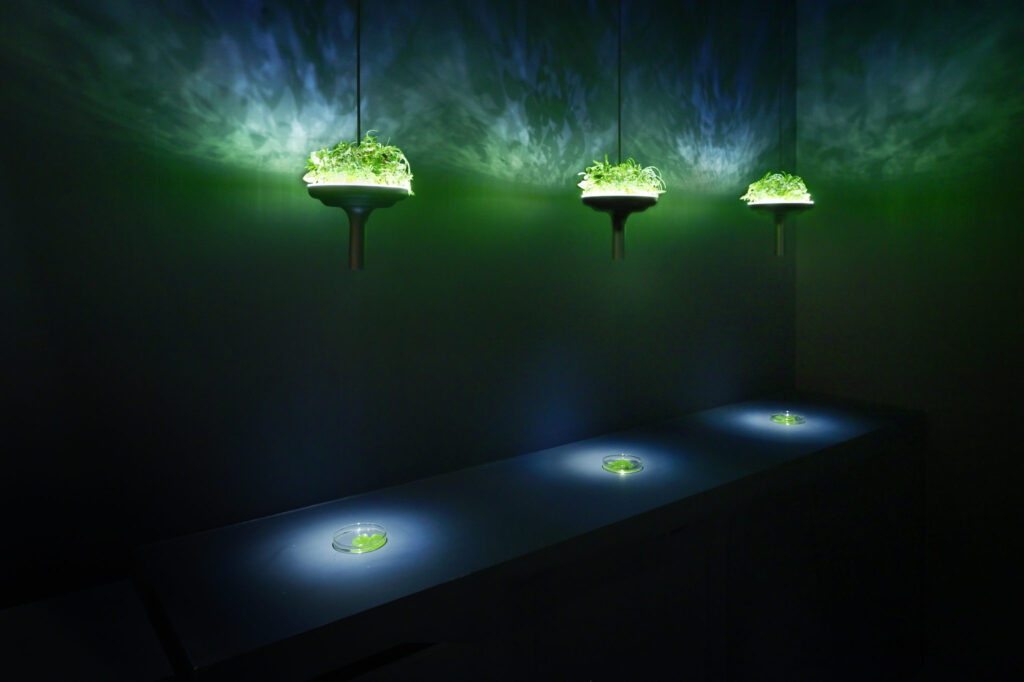 A Slice of Nature" A piece of nature in space
The plate, which utilizes our original "hera shibori" technique, expresses a water pattern. The greenery was designed and supervised by TAKAYA, a world-renowned flower arranger. Their beautiful and delicate appearance is like a living plant. The LED light illuminating the greenery creates shadows on the ceiling and in the space like sunlight filtering through trees, and by freely combining plates of different sizes (large, medium, and small), a beautiful and relaxing space is created.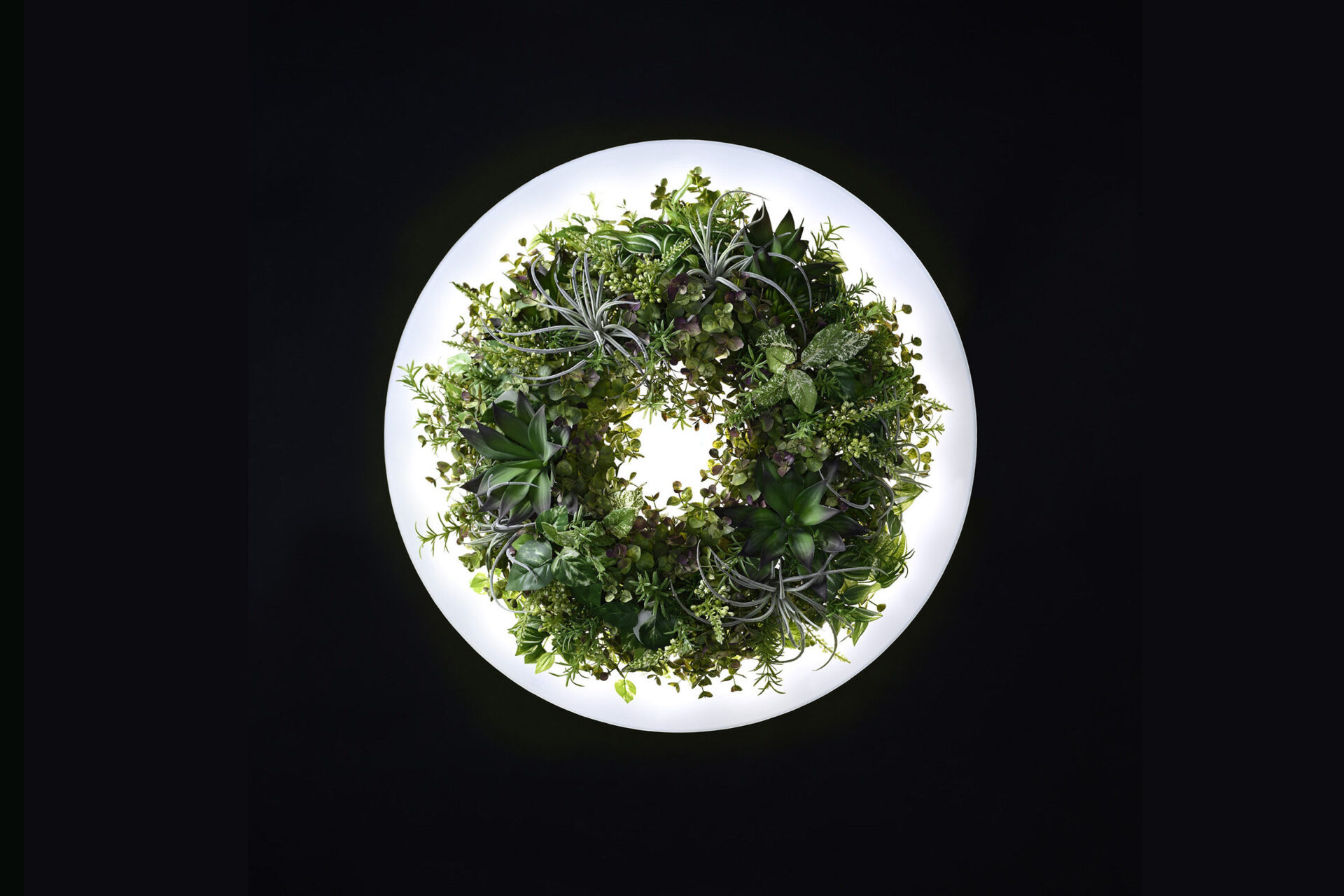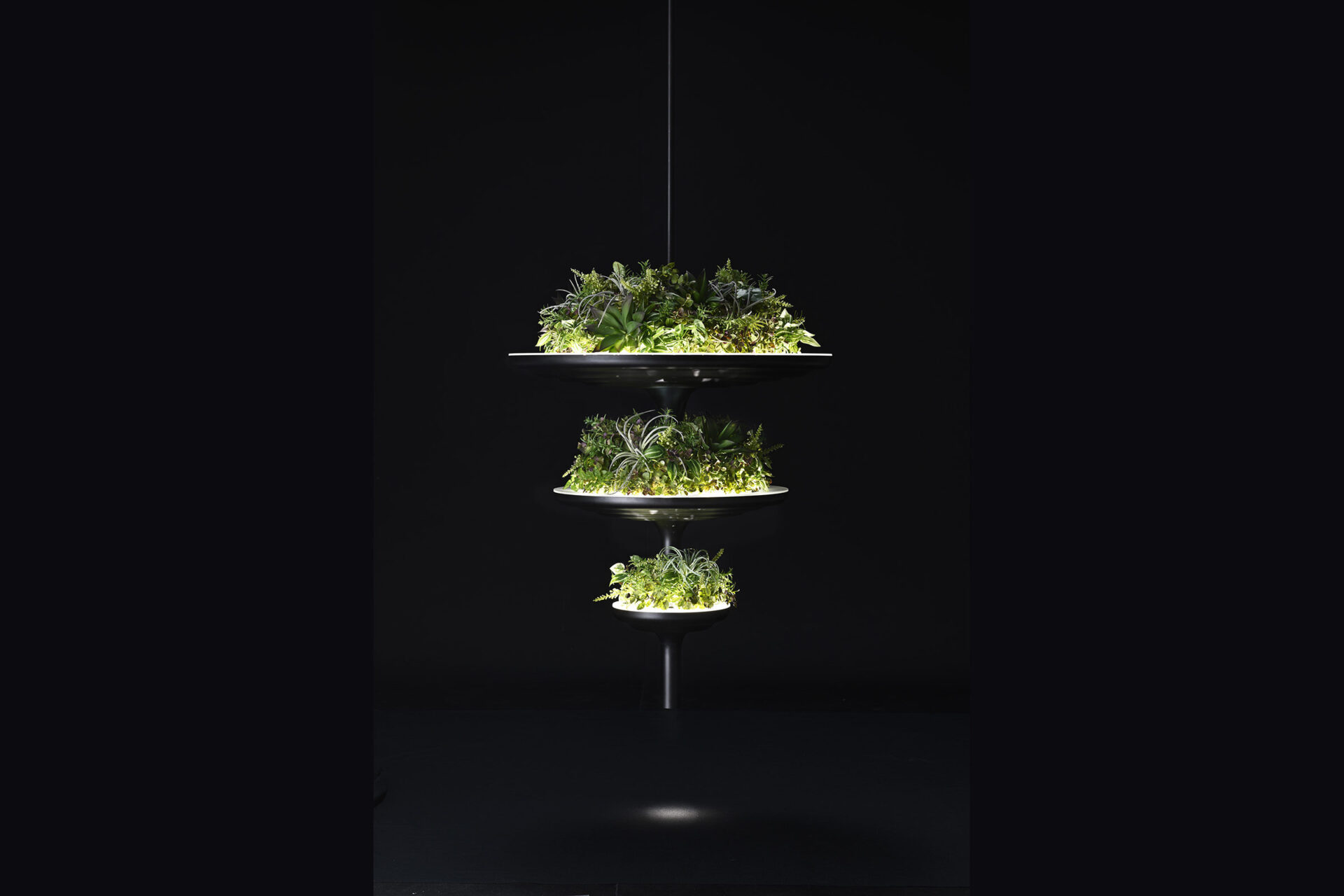 This product is designed to be deployed by connecting several of them together. Custom-made combinations are available to suit a variety of spaces and scenes. Please feel free to consult with us about your desired finish color, combination of different sizes, etc.
Click here for detailed product information.
If you have any questions about "PLATREE" or would like to place an order, please use this inquiry form or call us.
Morimitsu SCM Corporation NEEL Division Planning and Sales
TEL.06-4306-4222 FAX.06-6729-0660
Business hours 8:30-17:30 (Closed on Sundays and our designated days)