We produced the "On Demand Salon" in the school building of the Faculty of Informatics, which will be newly established at Kinki University in April 2022.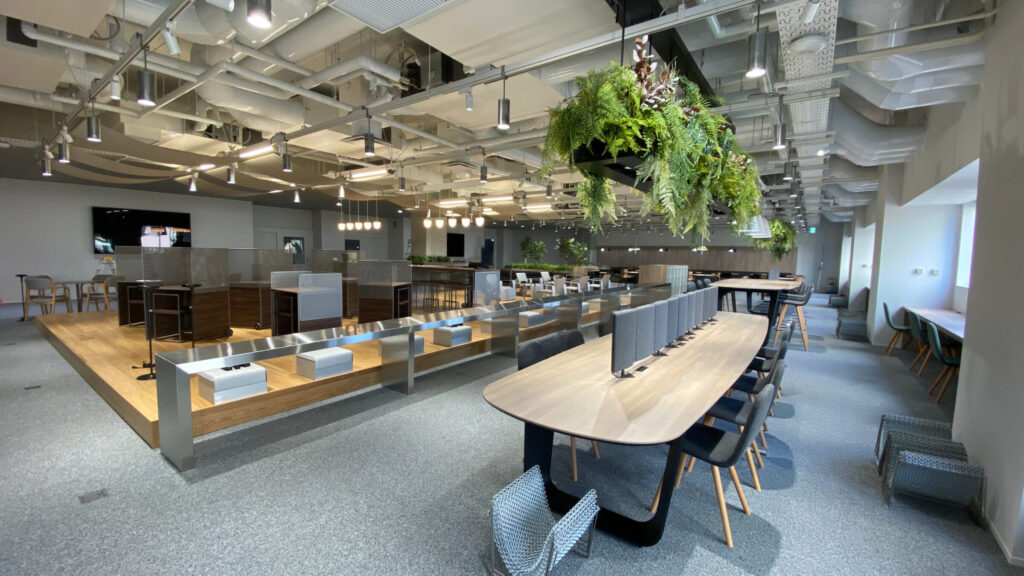 Interior design production: Seikou SCM Co.
Interior production: 8 manufacturing companies centering on Higashi Osaka
The On Demand Salon is a space for students to freely interact and study in order to accommodate the various class formats of the Faculty of Informatics, which deals with both real and cyber space.
Since Kinki University is located in Higashi-Osaka, eight companies engaged in manufacturing mainly in Higashi-Osaka produced the interior design, taking advantage of Higashi-Osaka's characteristics as a "manufacturing town.
In addition to the space, Kinki University and On Demand Salon plan to collaborate in planning future events to provide students and other visitors to On Demand Salon with opportunities to experience the technologies of local companies in a real setting.
Faculty of Informatics, Kinki University
https://www.kindai.ac.jp/informatics/
2022.3.30 More details have been updated!
Please click here for more information.
https://www.seiko-scm.co.jp/info/4339.html/embed/#?secret=DyLMCzO1vC