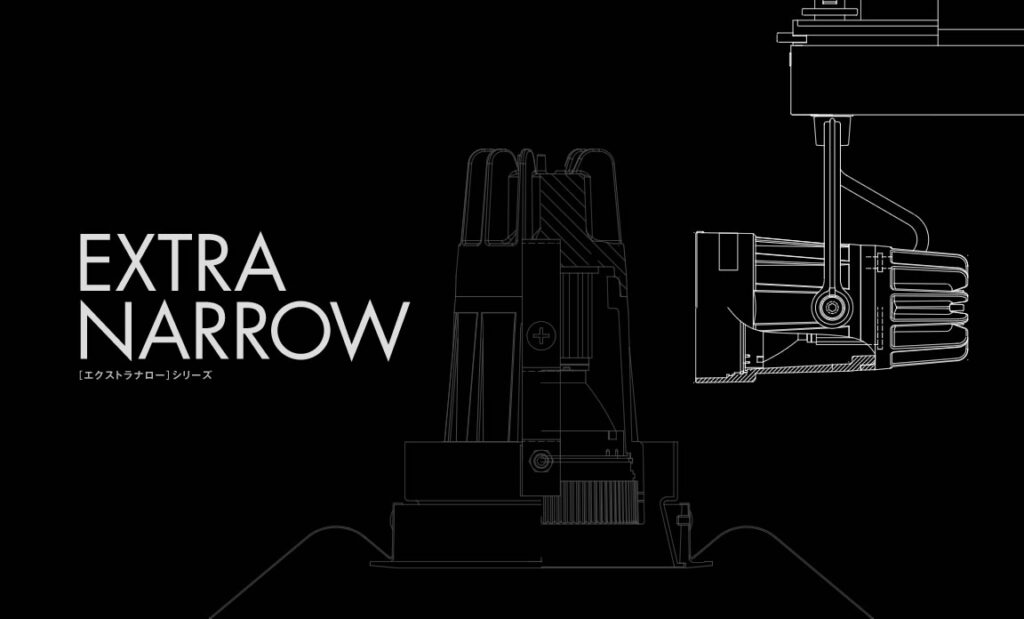 EXTRA NARROW is a spotlight and downlight with a light distribution angle of 6°. It provides a brightness of approximately 48,000 lx (at 4000K) at 1m directly under the spotlight to illuminate an object. It is also possible to aim at an object 20m away (120Lx). Light distribution angles of 10°, 18°, 30°, 47°, and 58° are available.
<Scheduled to go on sale in September.
Click here for detailed product information.
For inquiries about "EXTRA NARROW," please use the inquiry form or call us.
Planning and Sales, NEEL Division, Morimitsu SCM Corporation
TEL.06-4306-4222 FAX.06-6729-0660
Business hours 8:30-17:30 (Closed on Sundays and our designated days)