Milano Design Week 2017, April 4-9, 2017
We reported in our last blog that "ALED" would be exhibited, and we have been sending out some information from Milan via facebook.
Thankfully, as was the case with HOMI in January, we were featured in the Italian local media this time as well!
Since the exhibition was held at a bag maker's shop called "RODO," the media was mainly fashion-related.
Let us introduce the first one.
SHOPPINGMILANOROMA.IT" March 28, 2017
http://www.shoppingmilanoroma.it/eventi-e-appuntamenti/rodo-ospita-la-creazione-e-levoluzione-della-lampada-creata-da-kita/#.WN0 UACOLQ18
This quarterly magazine has been published for 25 years and is distributed in large hotels, spas, gyms and exhibitions (Milan and Rome).
It is a fashion and design magazine targeting high class consumers in Milan and Rome.
This article is published on its website, which receives an average of 200,000 hits per month.
The article includes photos of the RODO gallery, BONBO and ALED, which have been announced in collaboration with NEEL as part of Milano Design Week, as well as the company name of Morimitsu SCM.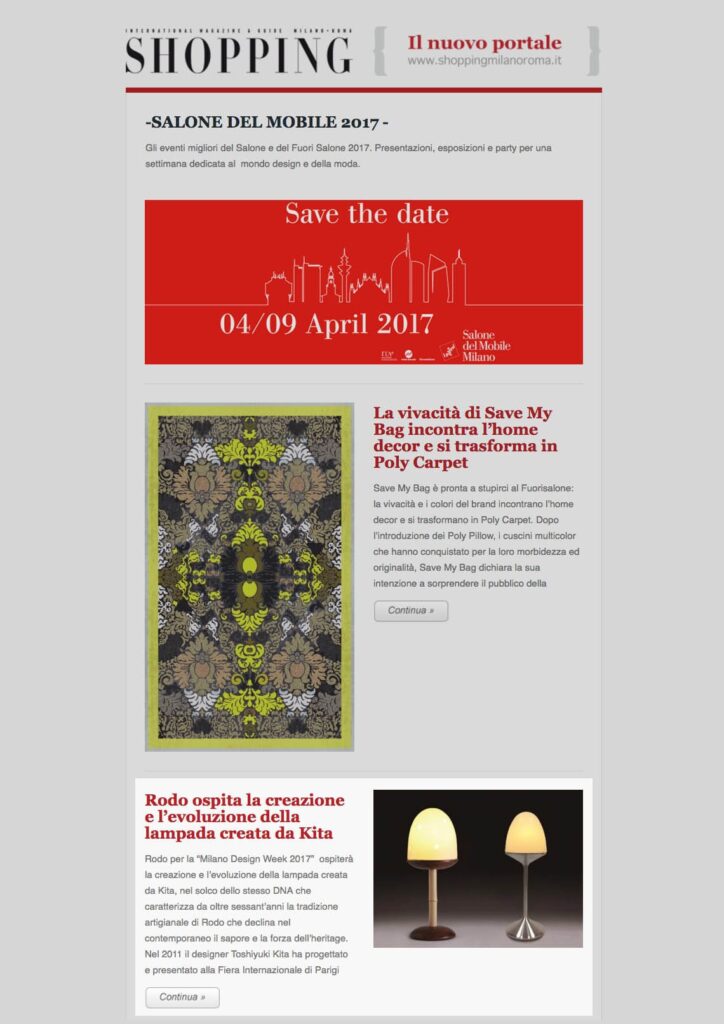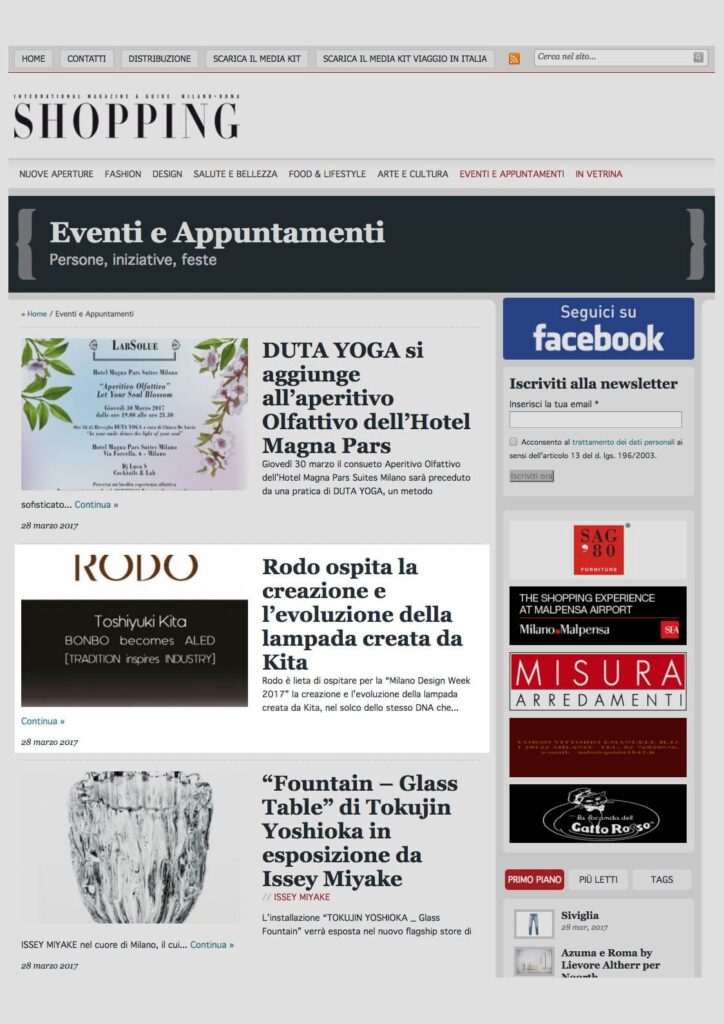 ↓↓The main contents of the article are here.
BONBO, a Japanese paper lighting stand designed using traditional Japanese techniques, presented in Paris in 2011, and
ALED", designed by Japanese company "NEEL" and presented at HOMI MILANO in January 2017, utilizing aluminum spatula drawing technique and inspired by traditional crafts, will be exhibited during Milan Design Week in the fashion design street of the city center at the long-established Italian brand " It will be exhibited and presented at the boutique of "RODO", a long-established Italian brand on the fashion design street in the city center during Milan Design Week.
There are more articles to be published, and we will introduce them in turn.