The adjustment work was completed smoothly, and test machining was performed.
Here are some of the features of this machining center.
High-speed spindle with low vibration and extremely low runout
MAKINO's original cooling system for the shaft center.
Automatic air blowers can remove dust from the machining point instantly and reliably.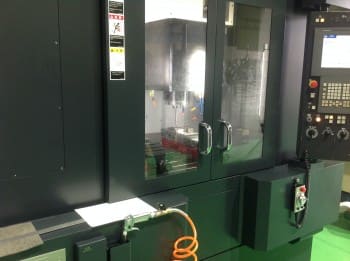 We expect to see a difference in actual machining accuracy!
Tool change operation check and adjustment work have also been completed.