Here are some of the stores featured in the June issue of Shoten Kenchiku.
panscape, a freshly ground whole grain bread store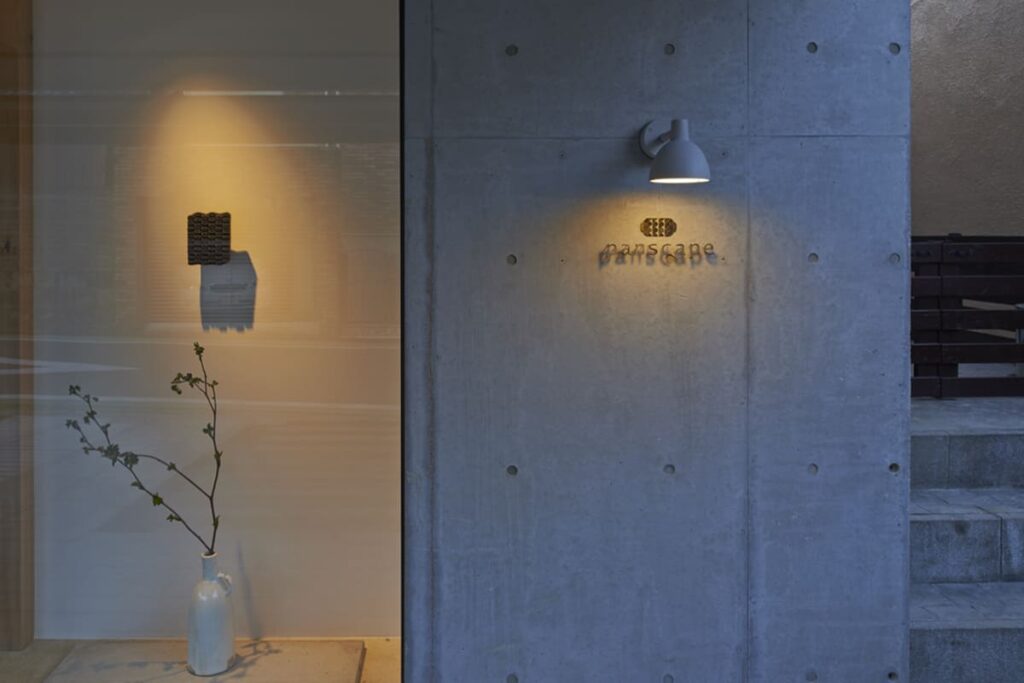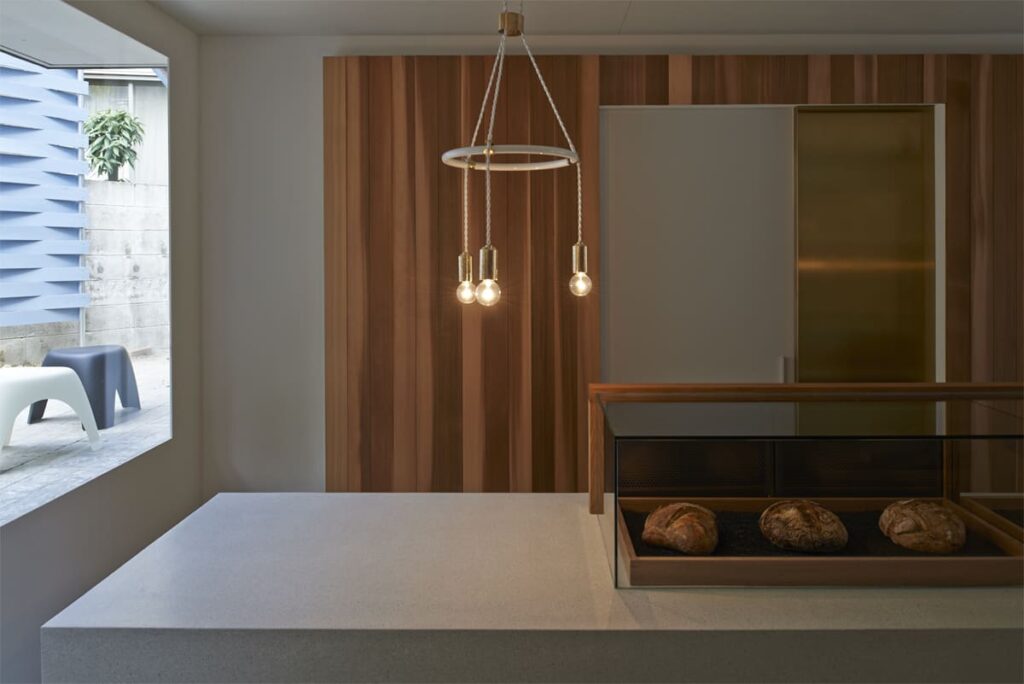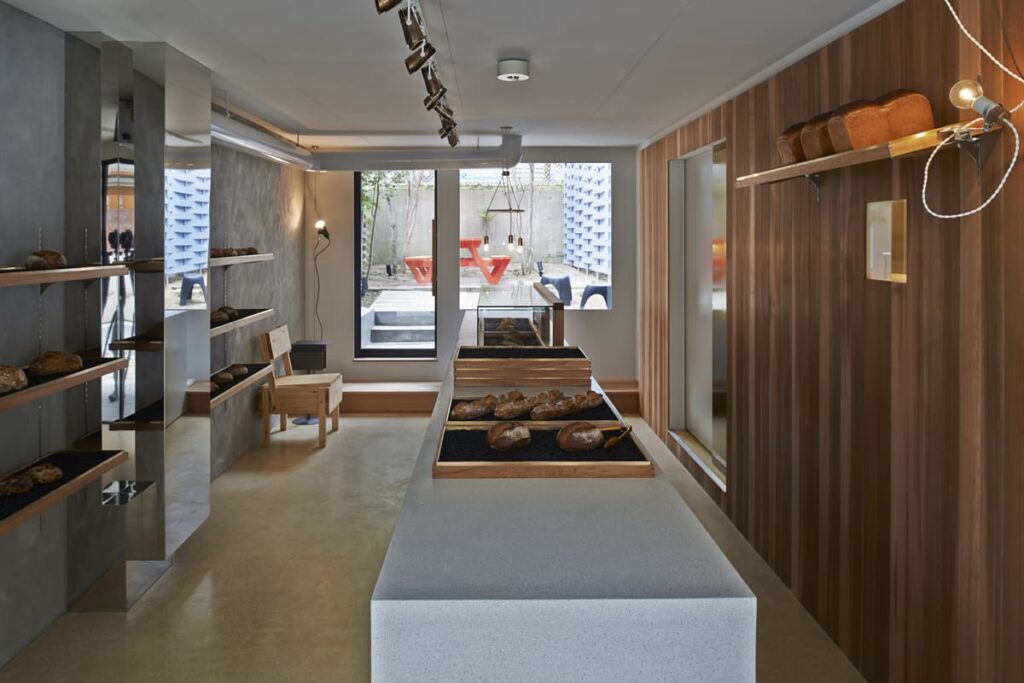 Bread is baked daily using freshly ground whole wheat flour with a rich flavor, milled in-house using a millstone in the workshop from brown wheat before it is ground into flour.

We are a bakery with a commitment to fresh ingredients.
We are pleased to announce the opening of our Josui-dori store (Fukuoka City).

The simple and casual interior design is sure to bring out the aroma of the bread.
The small pendants seen from the facade are also a nice touch.

panscape
http://panscape-kyoto.jp/index.php

Design: ninkipen! First Class Architect Office
Lighting design: NEW LIGHT POTTERY | Hiroyuki Nagatomi, Nara Senju
Photo: Hiroki Kawada
Fixture used: neel standard /SSAS-0010-01 ( old brass finish)