I ordered a book from Italy!
SaloneSatellite. 20 years of new creativity".
Salone Satellite " is one of the events of "Salone del Mobile" in Milan and is known as a gateway to success for young designers. This year, Satellite will be held at the Salone del Mobile in Milan, Italy.
This year marked the 20th anniversary of the first "Salone Satellite," and a special commemorative event was held during the Milano Salone + α (4/5~4/25) in addition to the regular Satellite.
This book is a compilation of those events.
And in the…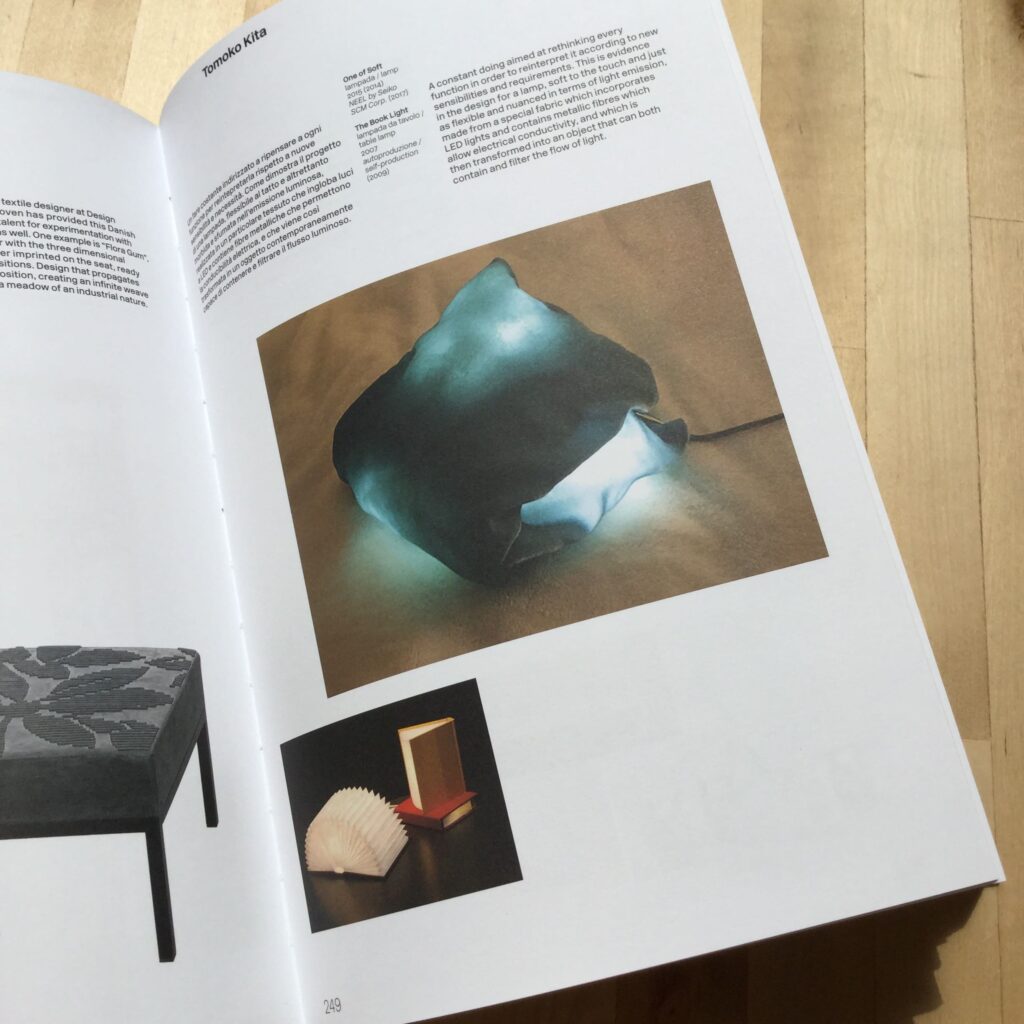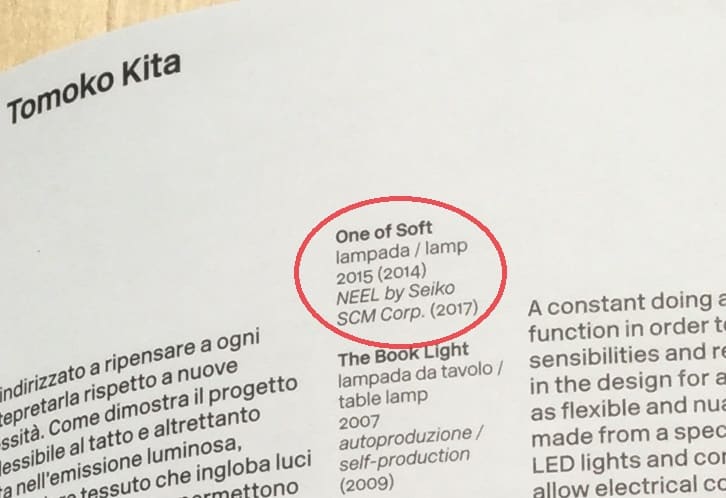 We are involved in the production of the "One of Soft" lighting by Rinko Kita.
When we decided to participate in this year's exhibition, we worked together with the designer, Ms. Kita, through a process of trial and error.
We were thrilled that it would be exhibited in Italy and even more thrilled that it would be included in such a magnificent book!
I had heard that it would be in the catalog. I had heard that it was going to be in the catalog.
This book, which is a compilation of the 20th anniversary of Salone Satellite, is not only thick, but it is also very rich in content.
You will think, "Oh, that person and that product came from Satellite! You will think so!
We have it in our studio, so please take a look at it when you visit us.